EiLeen Simone and her husband Angelo were participants on a recent "Footsteps of Jesus" tour to Israel in January, 2022.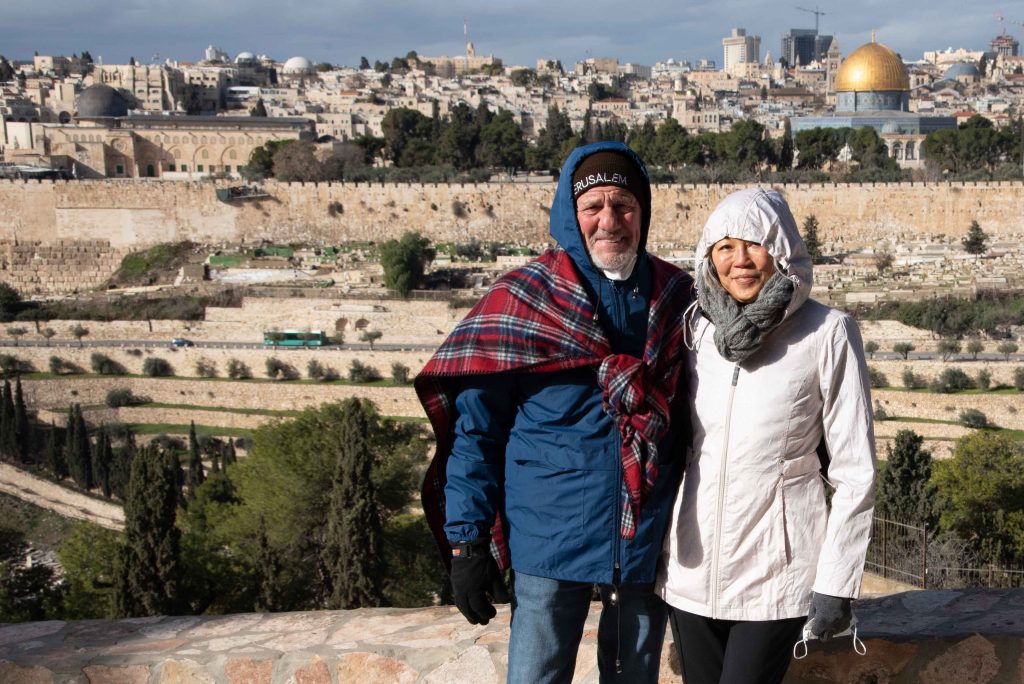 Footsteps of Jesus, January 2022 Tour. If you are contemplating whether or not to go on this pilgrimage to Israel, it is without hesitation, a MUST MUST go!
There are really no words that can completely explain the feelings and emotions felt during after this trip. What a blessing it was to have seen, walked and sat at places where Jesus had been and experience sites/places mentioned in the Bible. Now, when I read the Bible, scriptures come to life in my mind's eye and it has become personal. I can see and feel myself there.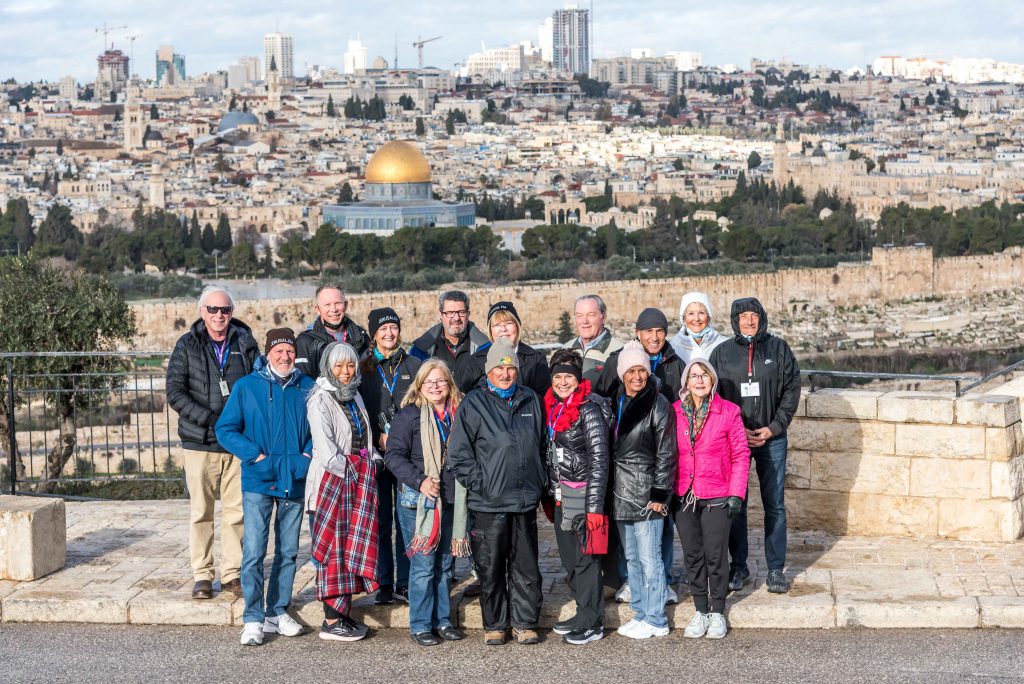 I get asked by friends and family as to what and where during this trip most impacted me? It is hard to give one. My top 3 were:
3. The Garden Tomb. Sitting in the tomb and knowing that HE IS RISEN. Joy indeed.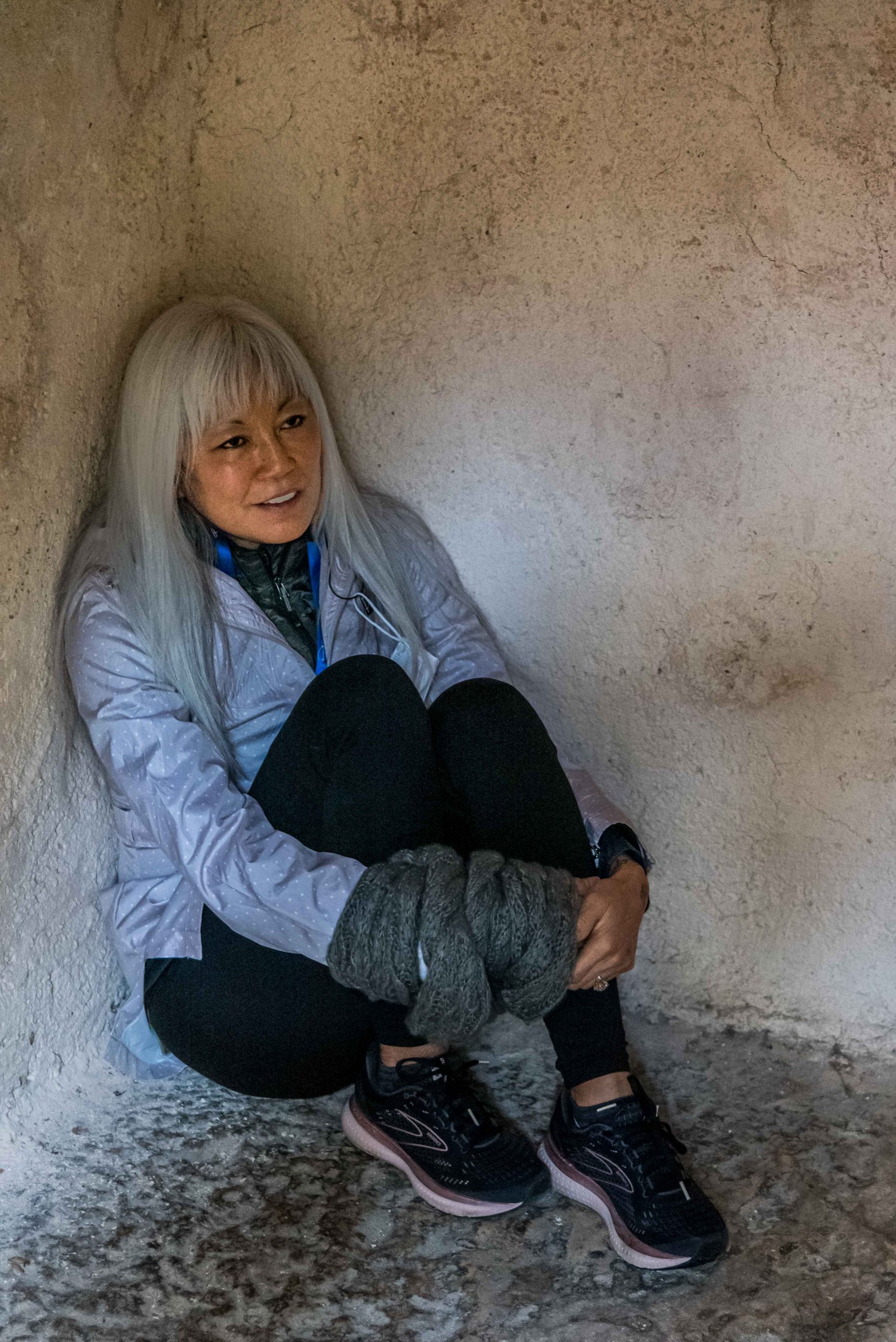 2. Re-Baptism Day. Special in what way? In the Jordan River. Not just anywhere on the river. But at the spot where John the Baptist conducted baptisms and baptized Jesus.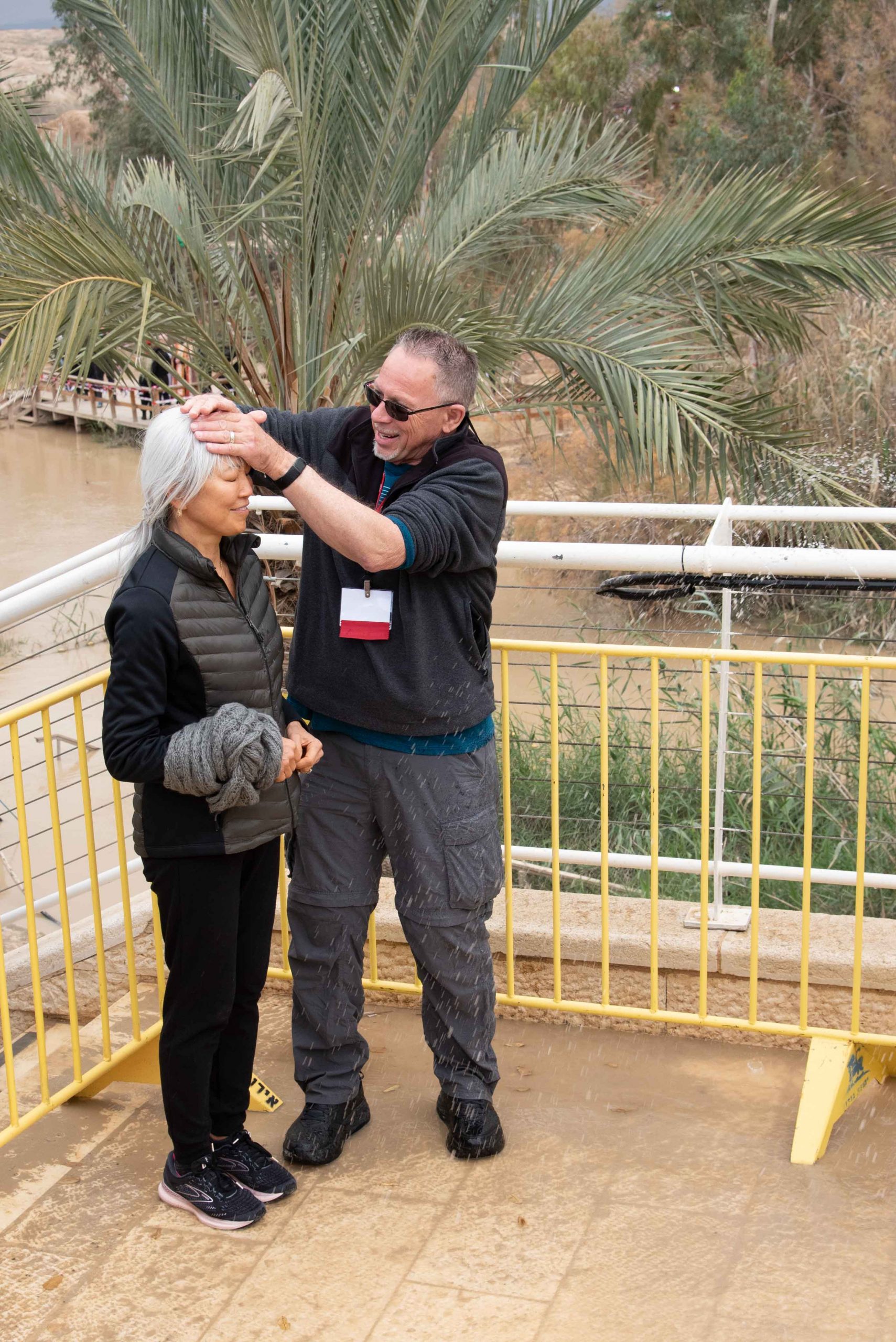 1. The Garden of Gethsemane. Walking in the Garden and hearing Pastor Linda and Dennis' readings, I was overwhelmed with conflicting emotions — happy, calm, loved, grateful for our Savior, our Lord, our Father, for the love He has for us. Grief, sad, frightened, tearful for the suffering he endured that I can't even imagine.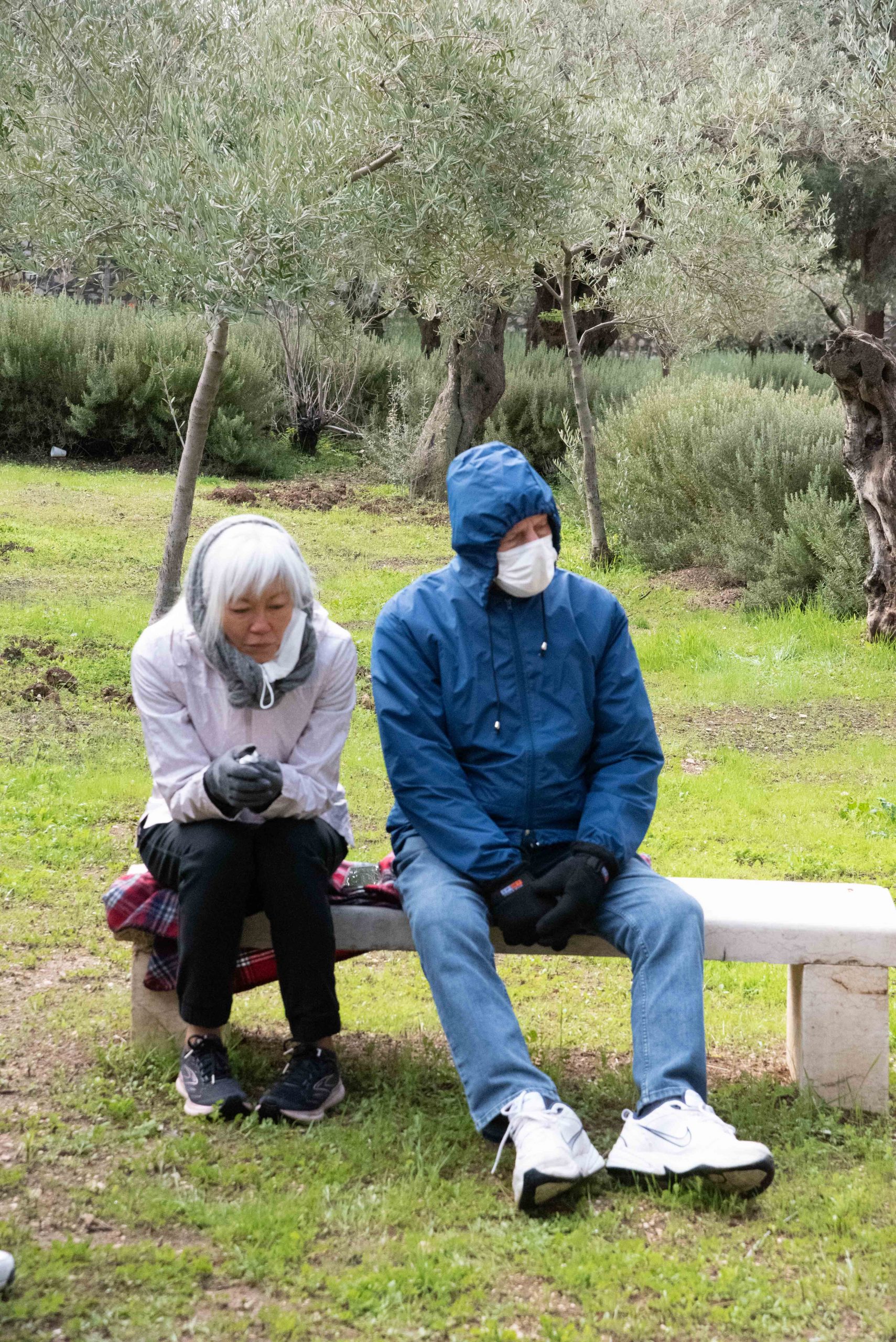 This experience was made special by having Pastor Dennis & Pastor Linda and our tour guide Roni's wealth of knowledge of the Bible and Israel's "then and now" on tour with us. I learned so much. Every site we went to, the history, the stories, the reference to Bible verses shared was in fact, quoting one of my fellow brother in Christ, "it was like drinking from a fire hose." Thank you so much Pastor Dennis, Pastor Linda and our guide Roni for opening my eyes, ears and heart to the Word of God.
In addition, thank you for putting so much thought and details to each day of the tour–comfortable tour bus driven by a safety and customer-oriented superstar, delicious and local fare lunch stops, providing treats and water on the bus, selecting comfortable clear four-star hotels with delicious inclusive meals, providing us with hundreds of our trip photos taken by Pastor Dennis and special thanks to Linda for holding the plane at JFK for all of us to board and not get left behind, holding a pre-trip meeting, providing all necessary travel details and organizing a post-trip potluck get together to share our experiences.
My recommendation is to make sure you go with your pastor(s), have guides that are experts in not only the Bible, but also Israel geography, history, way of life, etc. This is one trip that you can't go by yourself (Angelo and I prefer to visit foreign locations by ourselves. In fact, this is our first group trip). You would miss so so much if you did this pilgrimage on your own.
EiLee Simone