For over 26 years now, we've been hosting groups to Israel, Greece, Germany and Switzerland with extensions to Jordan, Egypt and Italy! At the request of travelers that we've been hosting over the years, we've now designed and planned a completely new tour. This new one is to Ireland.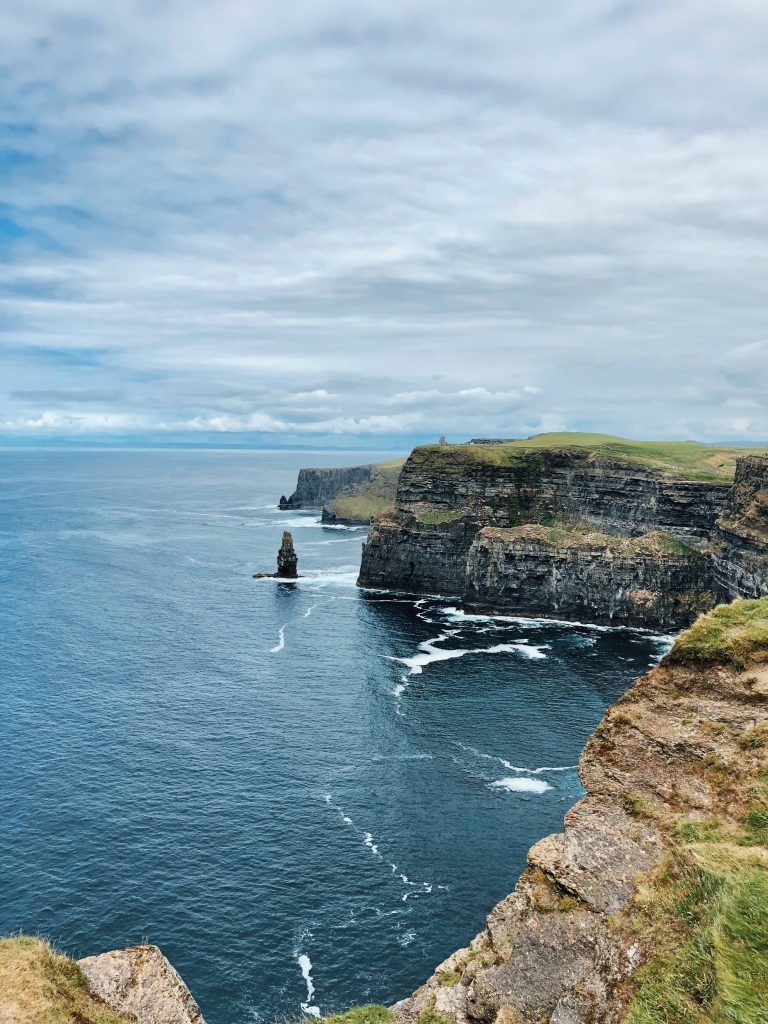 Ireland is a fantastic destination! Jaw-dropping natural landscapes. Famous regal castles. Delicious food. Warm hospitality. And a rich heritage. The Isle of Ireland, also known as the Emerald Isle, is a fabulous place to spend 10 days of your life.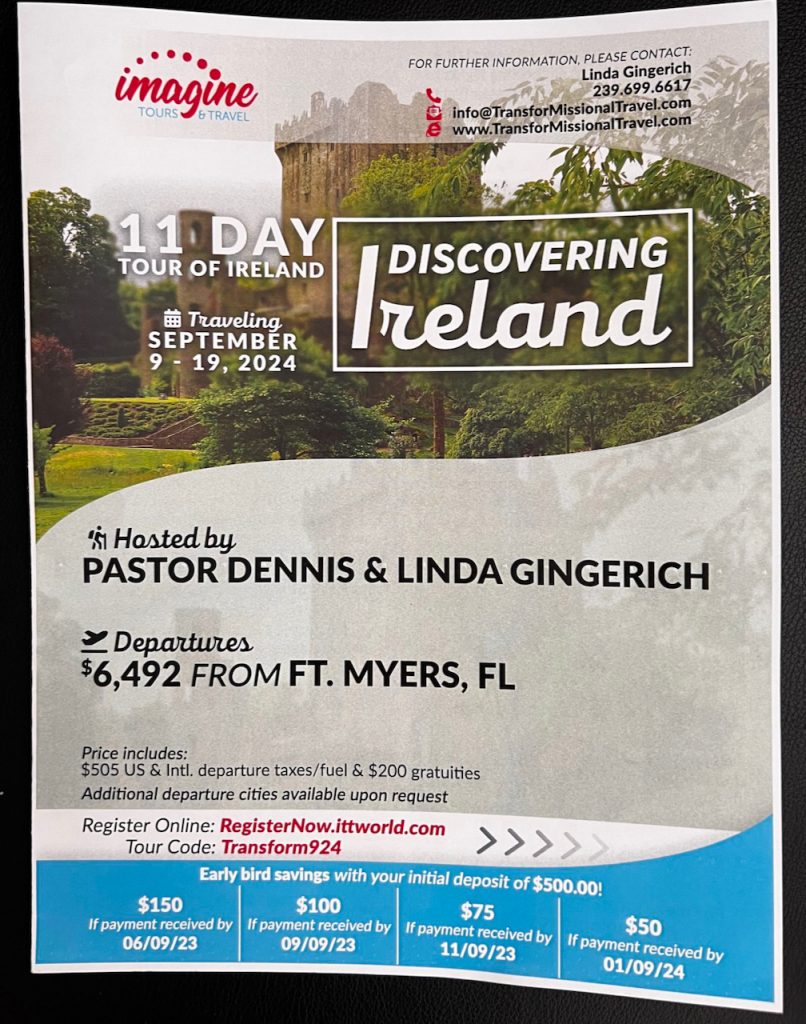 September 9-19, 2024 are the dates of the Ireland Tour. Check out the "Upcoming Tours" tab on our TransforMissional Tours website to see the itinerary. Registration is open. There is a $150 discount if you register by June 9th. You can register online at this link and use the code TRANSFORM924 to go right to our tour registration page or to download an electronic brochure. If you want a paper copy of the brochure for yourself or someone else you know might be interested, send an email request to info@TransforMissionalTravel.com and we'll mail it right out.
Remember, as with all our tours, your friends or family from other parts of the United States or world, can join you on this tour. While posted pricing is out of Fort Myers, FL, other originations are easily possible with generally small variations in pricing. Our partner travel agency, Imagine Tours and Travel, can make all of those arrangements for you. This is a regular occurrence on our tours and normally we all fly to the same airport (eg. New York or Philadelphia, or someplace like that) and then board the same flight to fly together to our overseas destination.
If you have any questions, please email us info@TransforMissionalTravel.com or call Linda at (239) 699-6617.