The pandemic is officially over according to most government organizations around the world! Maybe you have been holding back the last three years to make sure it is safe to explore new lands. Or maybe you just postponed your bucket list for a few years and you are getting ready for adventure. We want you to know that TransforMissional Travel has a full menu of options laid out for the next couple years.
Back in March, we hosted a group of 34 to Israel with 12 going on to Egypt for a 4 day extension. Travel was unrestricted. Unlike our three hosted tours during 2022, no vaccines were needed, no testing was required and no masks were mandated at any of the locations. And we expect that to continue. We have a group of 35 leaving for Greece and Turkey at the end of September. Once again, the future of travel looks great.
So, here are the latest updates! Our 11-day 2025 Israel tour is now open for registration! It also includes the option of a 3-day Rome and Florence, extension at the end. Our Fall 2024 first-time ever 10-day Ireland Tour is open and receiving registrations. And, the March 2024 Israel tour with a Jordan extension is almost completely full. There is one room left (single or double). So the online registration is shut down. If you want to secure that final room, you'll have to contact us at info@transformissionaltravel.com for the specific instructions for registering. That will put our group at the maximum of 46 travelers.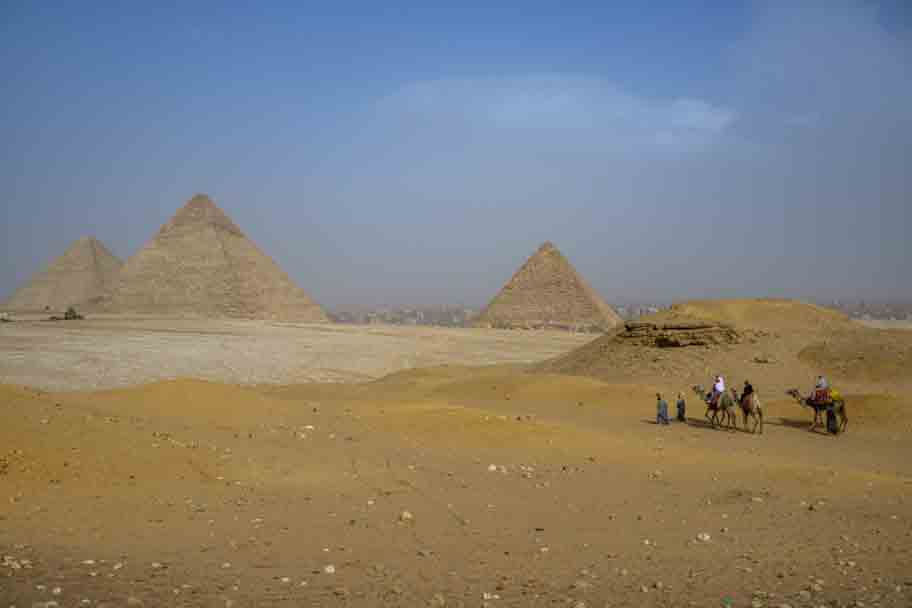 Gather a few friends to join you! The recent tour to Israel and Egypt had a group of three couples that have been friends for decades. (They are riding camels together in front of the Great Pyramids outside Cairo, Egypt). Our upcoming tour to Greece and Turkey has college friends of ours from 50 years ago who are bringing two couples from their siblings and another friend of theirs. Last year during our Germany and Switzerland tour, we had two other couples from our college friends plus two of my siblings and their families that traveled with us. Traveling adventures together are a great way to continue to create memories.
Check out our Upcoming Tours page. Register sooner rather than later so you make sure you get your tour that fits your plans. And if you have any questions, call or email us. Linda's phone is (239) 699-6617 or email info@transformissionaltravel.com and we will get right back to you.
Linda and Dennis Gingerich
TransforMissional Travel Tour Hosts